To achieve the PSC Level 6 Diploma in Occupational Safety and Health – DOSH Practice qualification a candidate must demonstrate their competency, knowledge and understanding by completing the four mandatory units. This qualification allows candidates to learn, develop and practice the skills required for higher employment and/or career progression in the Health and Safety sector through the ESC portal/Assessment team.
Course: PSC Level 6 Diploma In Occupational Safety and Health – DOSH 
Awarding Body: PSCQ UK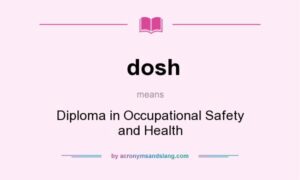 To study this qualification you must meet one of the following:
A minimum of a Level 6 or related sector (NEBOSH Diploma, NVQ Diploma, ESC & IPGDOSH endorsed by Qualifi UK (or)
Bachelor's in engineering degree (or)
Master's in engineering degree (or)
A minimum of 3 years' managerial work experience which demonstrates current and relevant industry knowledge (or)
*PSC International will also look at other cases of acceptance based on high education and strong industry background. The candidates are expected to welcome the fact that they must understand the acknowledgement of integration of health and safety culture Being a vocational program, the emphasis on work-related output over theory is a fact.
Module Units:
Module 1: Management-Driven, Risk-Based Safety Management Systems (150 hrs)
Module 2: Globalization, Sustainability and Safety Culture Performance (150 hrs)
Module 3: Digitalization and Incident Investigation (150 hrs)
Module 4: Development as a Strategic Manager. (150 hrs)
Each unit has a guided learning study time of 150 hours.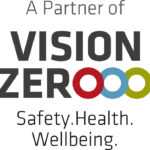 Support:
You will be fully support by the ESC (European Safety Council) assessment team the support is uncapped. There is no pass or fail your units will be up to the required standard or require additional work by the candidate.
Pricing & Duration:
18 months access with an average of 6-12 months completion. The cost of the course is £1995.00+VAT Should you wish to pay in full by card you will get the Introductory rate of £1600.00 or Email: training@pscintl.org. Interest free payment plans are available to suit all budgets with no credit checks. Payment plan example £1000 deposit and 5 payments of £232.00 per month. No credit checks no Interest.
Course Format
ESC provides assessment plans for each unit along with templates for completing statements and answering questions, plus a range of resources to assist you with your study. The ESC assessment team will monitor your progress throughout the course guidance throughout the course. There is unlimited support and you can contact your assessor as often as you wish. The learning material is provided via email as assignments.
Assessment:
Learners will need to demonstrate their knowledge, understanding, original thought, problem-solving and recommendations on actions will also be asked for where appropriate.
The assignment questions will require learners to draw on real organizations to illustrate their answers. Mature learners will ideally be able to draw on their personal work experience too. The assessment type is to submit the completed modules to the assessor, the assessment will not determine a pass/fail furthermore a feedback from the assessor will be received by the candidates to progress on to the next assignment.
Following the assessment of all modules this qualification will develop learners' ability to:
*apply analytical and evaluative techniques and to enhance those skills
*Investigate issues and opportunities
*Develop their awareness and appreciation of managerial, organizational and environmental issues
*Use management techniques and practices in imaginative ways
*make use of relevant information from different sources
*Develop and encourage problem solving and creativity to tackle problems and challenges
Exercise judgement and take responsibility for decisions and actions
*Develop the ability to recognize and reflect on personal learning and improve their personal, social and other transferable skills
The Diploma provides 60 credit points and 600 recommended learning hours. Candidates should submit the assessment answers electronically for each module. Candidates are expected to research and answer assessment.
The provision of evidences for all the questions is not mandatory and can be given when asked only.
Memberships:
The level 7 provides Graduate membership upon application. Should you have GradIOSH the level 7 will allow access to Chartered membership CMIOSH (Subject to application). You will need to maintain your CPD with IOSH whilst studying this course and we advise you join IOSH as a member at the point of enrollment. Please see this link for further details: http://www.iosh.com/membership/overview/
Enrolment
Please Contact us for more details info@pscintl.org  or training@pscintl.org. 
PSC International deliver these courses Internationally. We have offices in the UAE, Oman, KSA, Qatar, MENA , India & Pakistan. 
For further information, please contact info@pscintl.org